Big Smoke 2022 at Eight Lounge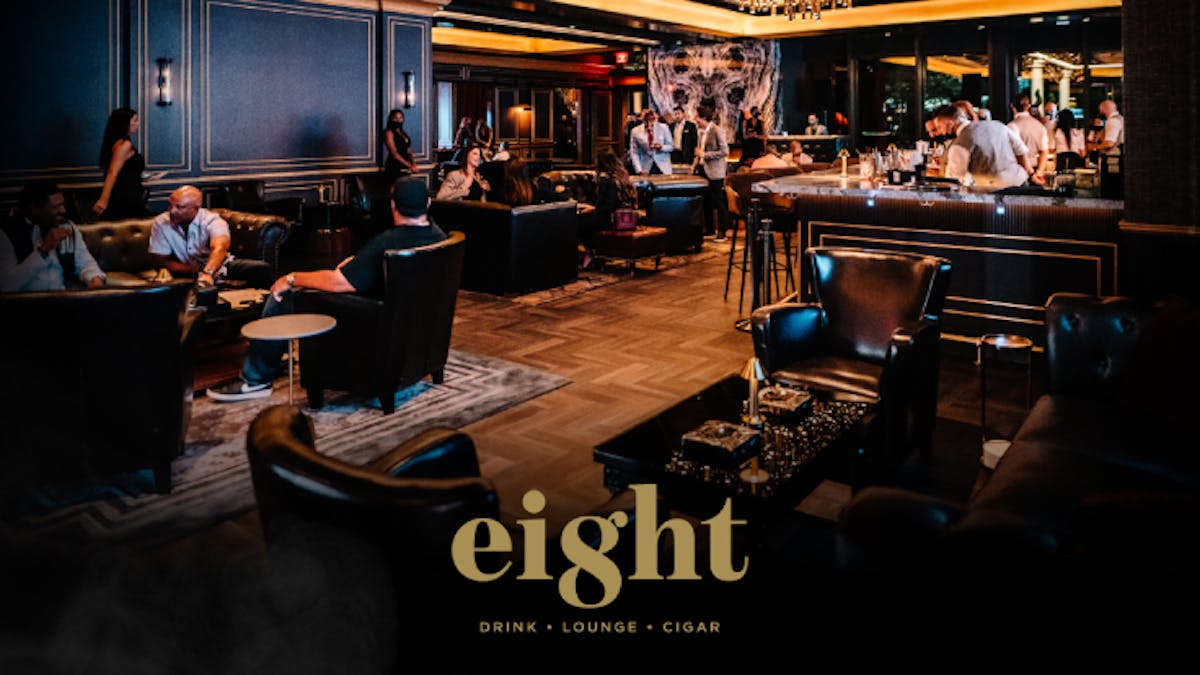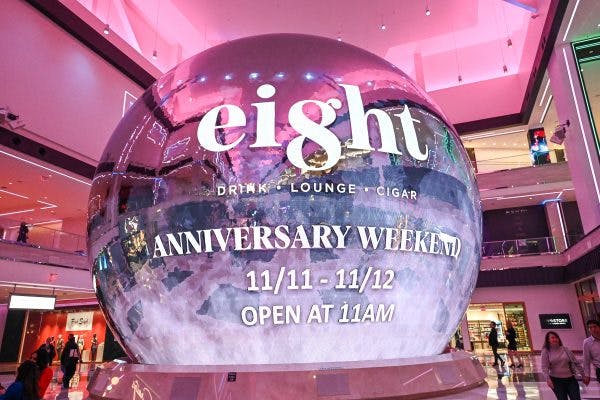 In celebration of its one year anniversary, Eight Lounge, located at Resorts World, hosted a weeklong selection of events coinciding with the largest cigar convention in the United States, Big Smoke. Opening in 2021, Eight Lounge was visualized by entrepreneur Giuseppe Bravo as a modern and vibrant environment with 150 premium cigars stored on-hand in their custom-crafted humidor. Eight's event programming began on November 9th and concluded on the 13th as an array of musical talent and cigar influencers appeared.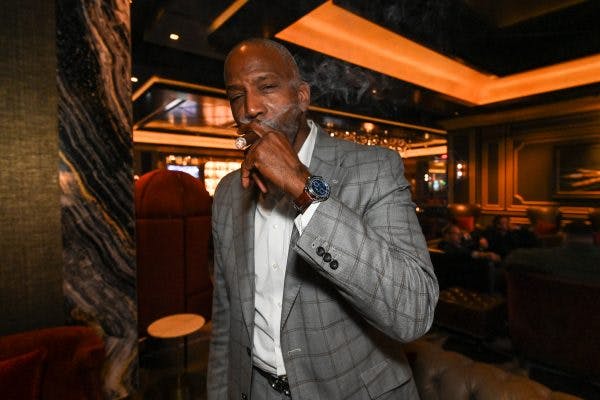 The festivities began when COHIBA & SILENCIO Cigars Blender, Sean Williams, arrived for Smoke & Sip on November 9th from 8 PM – 12 AM, where tickets were $50 and included a 3 Tres Tequila and cigar pairing. Williams founded El Primer Mundo Cigar Company and has been featured in Tobacco Business and Cigar Journal, chronicling his rise within the industry as an expert on blends and unique flavor profiles. 3 Tres Tequila is the recipient of double gold honors at the 2022 Sip Awards, which stands apart as the only internationally recognized consumer judging spirits competition.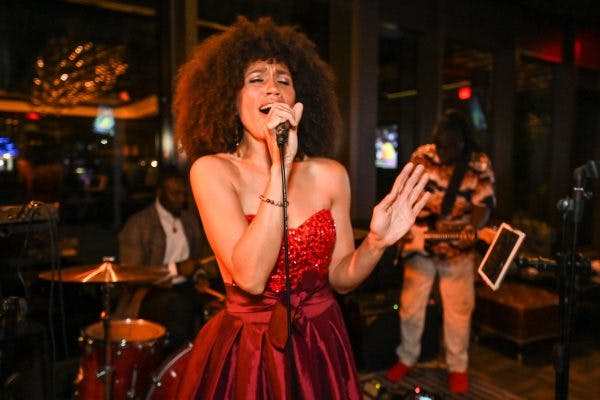 Upon completion of the Smoke & Sip meet and greet, Sage Waters continued the excitement with a serenading performance from 9 PM – 1 AM.
Thursday carried on the energy as local mixmaster, Amanda Rose, hosted an eclectic DJ set from 9 PM – 1 AM. The open format function complemented Eight's relaxed vibe as Rose's sets are continuously heard throughout the Las Vegas Strip between Delilah, On The Record, Alibi Lounge, and Bare Pool. Her incredibly smooth transitions and ability to cater to lounge audiences combined for a positive vibe for cigar smokers and cocktail connoisseurs.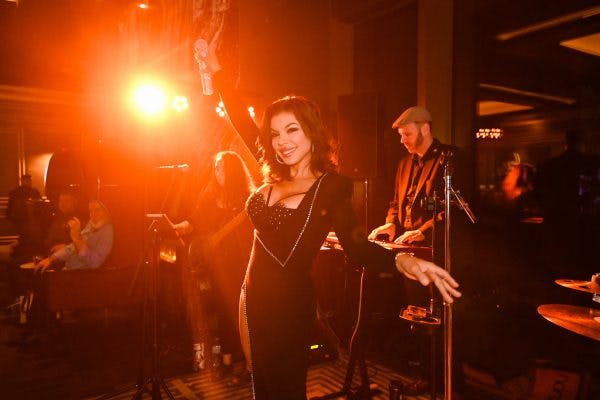 Nieve Malandra started the weekend off with a 9 PM – 1 AM performance on Friday. Malanda is the winner of "Best Local Entertainer" for the Silver State Awards and has notable past gigs at The Golden Tiki, Mama Rabbit, and Lily Bar & Lounge. Her soothing voice and energetic presence was perfect to relax and enjoy a blended cigar and well-paired cocktail after finishing the first day of Big Smoke.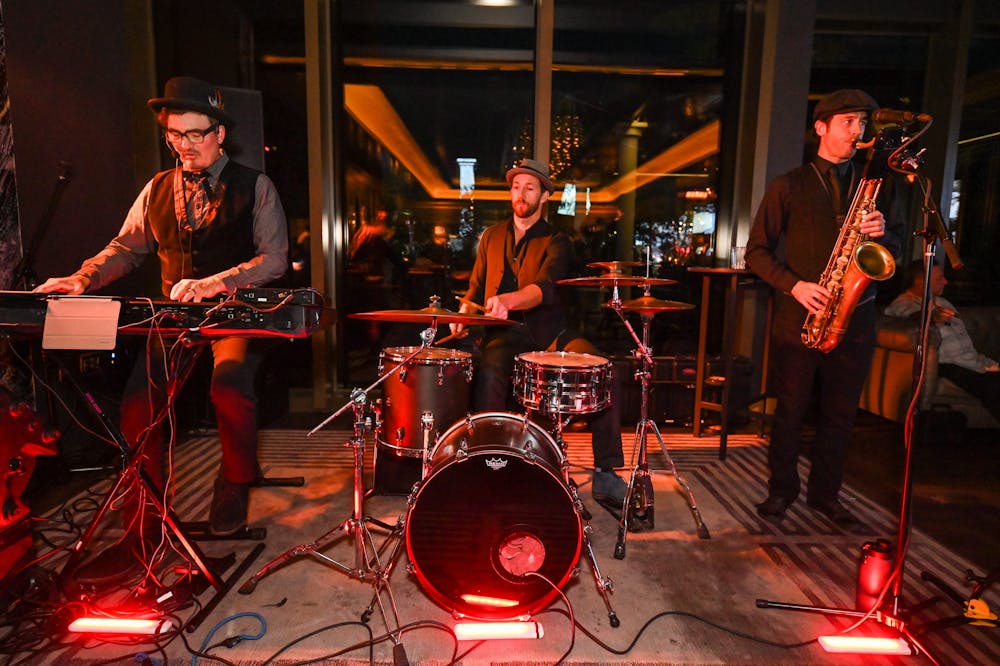 Rolling into day 2 of Big Smoke, Award Winning Singer/Songwriter, Shaun DeGraff, wowed patrons at Eight Lounge with his trio from 9 PM – 1 AM. The band boasted their signature saxophone and piano musical talents as the swankily dressed group fitted perfectly with Eight's luxury setting. The Shaun DeGraff Band (SDB) combined the ultimate contemporary popular song list of today with a reimagined vintage speakeasy sound, which excited Big Smoke attendees and Resorts World guests alike.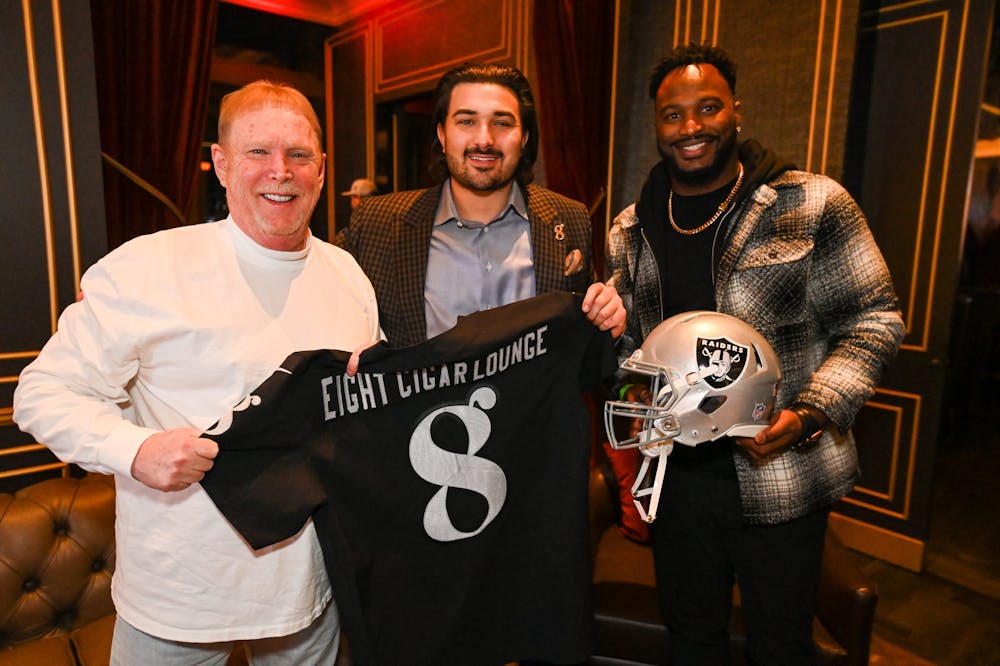 Opening at 1 PM, Eight's Sunday Blitz hosted fantastic cocktails, soothing cigars, and delicious bite options. As the place to relax after Big Smoke weekend, Sundays at Eight were an optimal experience for those looking to watch football while enjoying a cigar. Televisions throughout Eight gave guests their own areas to enjoy their favorite teams while being conveniently located near the Resorts World sportsbook.